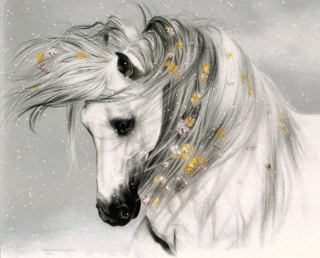 In Loving Memory of James George
James J. George, 28, of Bloomingburg, NY died Saturday, February 1, 2020. James was born May 3, 1991 in Poughkeepsie, NY. He is the son of Mason and Angela George. He was a 2009 Pine Bush graduate and attended Orange County Community College. He served in the New York National Guard and graduated Ft. Leonard Wood in Missouri as Military Police he also served in the Army Reserve. He recently worked at Servpro, Middletown as a Safety Officer. James was the best person to be around he was the most big hearted angel with a great sense of humor. He loved his parents and his girlfriend. He is survived by his loving parents Mason and Angela George of Bloomingburg; loving girlfriend, Gabriella Kenner; brother Matthew Hutton of Poughkeepsie; grandfather, Stanley Molinaro of Bloomingburg; grandmother, Barbara Marlatt of Lake Wells, FL; aunts and uncles, Vicky and Tom Neville, Molly and Randy Lyon and Denise and Doug Ujvary; cousins, Tim, Nick, Chris, Bret, Heather, Joey and Danielle. Visitation will be Thursday, February 6 from 4 to 8 PM at Donovan Funeral Home, Inc, 82 South Church Street, Goshen, NY. The funeral will be held 11:00 am on Friday, February 7, 2020 at the Funeral Home. In lieu of flowers, please make donations in James's name to Equine Rescue Resource, P.O. Box 17, Pine Bush, NY 12566.
FROM THE BOARD OF DIRECTORS:James George was a beloved member of the ERR Team, and is missed beyond belief. He was always willing to lend a hand, and we will never forget the first horse he walked out of the barn, a 2,000 draft horse.  He was famous for shrugging his shoulders, smiling and saying "I got this". We feel privileged to be able to honor James' memory and his good will and bright spirit, which lent itself to a cause so desperately in need of positive energy.
In Loving Memory of Angela Knecht Griffith
Angela was a long time friend and supporter of Equine Rescue Resource Inc. who passed away on September 6, 2019.  She loved all animals, but held a special place in her heart for our horses.  Known for her wit and spunk, she is missed by everyone here at the rescue.  Rest in peace Ang, we'll make sure the ponies get extra kisses from you, and I'm sure Joe will keep your bird feeders full so the bears can raid them.
In Loving Memory Of Helen M. Evers


Helen M. Evers, of Goshen, passed away in her sleep July 27, 2011 at the Orange Regional Medical Center at Horton in Middletown. She was 77. Helen was much loved by her family and we miss her terribly. The family was all at her side and we were holding her hand when she passed away. Surviving her are Bill Evers, her husband of 51 years, her daughter June and her husband Jim of Goshen and her son Charles and his wife Melanie of Hoboken. She was born in South Dakota and was a very talented painter especially in portraiture. She graduated from Sarah Lawrence and SUNY Purchase with a BA in Philosophy. She was also well known in Goshen as an activist for a number of important causes and was as well a remarkable and creative cook.
We will always miss her and know she is now in a better place.
In Loving Memory Of Suede
pictured with Sgt. Robert Shields

George Gorton
April 24, 1934 – April 12, 2009
Our dad grew up on a farm in Woodbourne and our grandparents used draft horses for everything. Our grandfather didn't own a tractor. Instead he had two sets of drafts – one white, one black. Blacks for the morning work, whites for the afternoon. Our grandfather passed in 1964 but our grandmother continued to work the farm. Our dad used to let Isley walk under the belly of the remaining Percheron, Chubb. She could do it without touching her head on the horse's belly.
We chose your group because of all the good you can do and the kindness you show toward horses. Your group is just like our dad – good and kind.
Thank you for accepting any donations which may be received in his name and for creating the link on your site.
Sincerely ,
Isley and Lindsay Gorton

"The photo is our dad with his mule, Charlie. 9 times out of 10 the position in which they are standing is the position you could find them in."
In Loving Memory Of
Joan Whitney Rodriguez
Love Lives On
Those we love remain with us
for love itself lives on,
and cherished memories never fade
because a loved one's gone.
Those we love can never be
more than a thought apart,
for as long as there is memory,
they'll live on in the heart.